Vote!
Tuesday, March 3, 2020
Justice Matters
HKonJ Is Our "Base Camp"
Forward Together News & Events
New Board Member: Rev. Amy Brooks
Supporting "Fight for $15"
UU the Vote in NC Update
Giving Life the Shape of Justice
Climate Crisis Letter to Gov. Cooper
ICE Verifier Training
NC Gun Violence Coalition
Bill McKibben @ UNC Asheville
All in for Climate Justice Conference
Poor Peoples March on Washington
Congregations Making Justice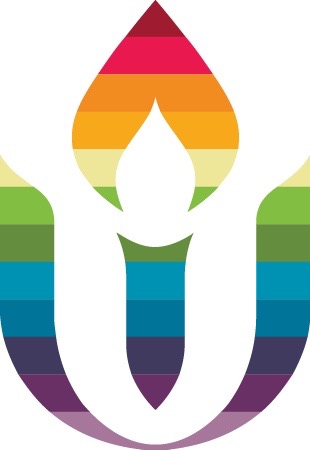 Breaking News: Two Court Decisions on Voting Rights & Refugee Justice
On February 18th, North Carolina's Court of Appeals ruled that the "kinder and gentler" voter ID law passed by the Republican-controlled legislature in December, 2018 unconstitutionally discriminates against African-American voters.
This is a really important victory for voting rights and probably means that North Carolina voters won't be required to show a photo ID to vote in this fall's general election!
On February 28th, the US Court of Appeals for the Ninth Circuit struck down the Trump Administration's "remain in Mexico" policy requiring almost 60,000 Central American refugees seeking asylum in the US to wait in Mexico while their requests for asylum are being processed by federal immigration authorities.
Unfortunately, the court's decision has been stayed possible appeal to the US Supreme Court so please stay tuned for more details.
HKonJ Is Our "Base Camp," Not the Mountain Top!
Lisa Garcia Sampson, Executive Director, UU Justice Ministry of NC
A year ago--almost exactly a year ago--my spouse Ry and I visited North Carolina. We were living in Providence, RI at the time and we came here because Ry was considering a family medicine residency at Duke University Medical Center and I was trying to see if there was a place for me here in North Carolina. On Saturday, the residency program invited us to join the family medicine doctors at this big annual rally in Raleigh called HKonJ. They said: "You can't miss us. We'll all be standing together in our white coats."
I was a huge fan of the Moral Monday movement and Rev. Barber, so we were excited to go. And when we got there we started looking for the white coats and, when we found them, this amazing thing happened. We realized that to the left of all the Duke doctors, were all of you.
All of the UUs in the state. In a huge sea of people, the fact that our groups were shoulder to shoulder was a level of coincidence I almost couldn't believe. We met folks from Greensboro, and Boone and all over – and you welcomed us and invited us to lunch afterwards.
One of the very first people I met was John Saxon, who gave me his card and told me that if we moved here he would help me find my place in this work. Well that certainly turned out to be true!
What I'm getting at is this, not only did you welcome us into this community and into this work, but your determination to effect change was inspiring.
We flew back to Rhode Island that night both knowing that we wanted to be a part of this.
This day, for the fourteenth straight year, for HKonJ--what some call the pinnacle of the justice year here in North Carolina where people from across the state come together to rise up against injustice and hate and greed in this world.
On this day, we gather with a shared vision that another world is possible--and that with love and courage and imagination we can will that world into existence.
And yet, if this day is the pinnacle of the justice year here in North Carolina, then we are not doing this right.
If this is the one day of the year when we UU's work together, shoulder to shoulder for justice, then we are not doing our faith right.
This is not the mountain top, this is base camp: where we develop the muscle memory of movement and change and strengthen the belief, deep in our bones, that the tipping point is on the horizon.
The power of HKonJ--the virtue of this gathering--lies in what we do next.
Forward Together News & Events
New Board Member: Rev. Amy Brooks
Please welcome Rev. Amy Brooks as the newest member of the UU Justice Ministry of North Carolina's Board of Directors.
Amy earned her M.Div. from Harvard Divinity School in 1992, worked with the AIDS Interfaith Network in Charlotte from 1995 to 2003, was an affiliated community minister with the UU Church of Charlotte (2006 to 2011), served as minister of the UU Fellowship of Lake Norman from 2017 to 2019, and now works as the Charlotte, NC organizer for GreenFaith, a nonprofit organization that inspires, educates, organizes, and mobilizes people of diverse religious and spiritual backgrounds globally for environmental action.
UU Forward Together Supporting Workers' "Fight for $15"
On February 13th, UU Forward Together's President, Rev. John L. Saxon, joined other clergy members and more than 100 low-wage workers, union members, teachers, and small and large business owners for a legislative candidate forum in Raleigh organized by Raising Wages NC, Fight for $15, Down Home NC, and other organizations.
Saxon called on state legislators to join other states that have recently raised their state minimum wage, increase North Carolina's minimum wage from $7.25 to $15.00 per hour, and repeal constitutional and statutory provisions that prohibit local governments from adopting "living wage" ordinances.
The fight for a "living wage," he said, "isn't just an economic issue or a political struggle. It's a moral issue. It's a religious issue. It's a matter of justice for working people."
UU the Vote in NC
"UU the Vote" is the UUA's campaign to engage UUs and UU congregations across the US in the 2020 electoral process. It's a collaborative effort by the UUA, UU state justice ministry networks, congregations, and partner organizations focused on
voter registration and mobilization;
combating voter suppression;
voter education and values-based conversations about issues (not candidates);
spiritual sustenance for those involved in the struggle; and
providing financial and other resources to support our work for electoral justice.
The UUA is looking at North Carolina as one of its "tier 1" priorities for the campaign and is exploring how to provide UU Forward Together with the funding and other support to make a real difference in the 2020 election process.
Over the next few months, UU Forward Together will be
organizing an NC "UU the Vote" strategy team;
forging partnerships with You Can Vote and other voting rights organizations in NC;
establishing three or four regional "UU the Vote" teams for NC;
organizing monthly state-wide calls for UU voting rights activists; and
planning additional UU the Vote events and activities.
UU congregations in North Carolina are also eligible to receive up to $500 in funding from the UU Funding Program to support their "get out the vote" and electoral justice work this year (funding is available on a first-come, first-served basis so you need to submit your application as soon as possible).
Please email Lisa Garcia-Sampson if you're interested in joining North Carolina's UU the Vote team as a regional or local captain.
Click the links (below) to learn more and work together to give life the shape of justice in 2020.
Giving Life the Shape of Justice
NC WARN Calls on Gov. Cooper to Declare Climate Crisis and Block the Atlantic Coast Pipeline
NC WARN is calling on Gov. Cooper to declare a climate crisis and take proactive measures to protect state residents and our economy from the impacts of ongoing and accelerating climate disasters, including blocking the proposed Atlantic Coast Pipeline.
The UU PEACE Fellowship of Raleigh has signed on to NC WARN's letter to Gov. Cooper and encourages other UU congregations in NC to join them before March 6th in calling for action to address the real and imminent threats of climate change.
CJJ ICE Verifier Training in Durham (March 8 @ 5:30 pm)
Building off of last year's Never Again action in Alamance County, Carolina Jews for Justice is coordinating with Siembra NC's Solidarity Committee to train a robust team of volunteers to support the rapid response ICE verifier network to promote increased safety and security for our immigrant neighbors.
The next training is scheduled for Sunday, March 8, 5:00 - 6:30 pm at Raise Up NC, 205 S. Gregson St., Durham, NC 27701.
NC Gun Violence Prevention Coalition (March 10 @ 10:00 am)
Featured guest: Tiffany Garner from the Giffords Law Center. Umstead Park UCC, 8208 Brownleigh Drive, Raleigh, Tuesday, March 10, 10:00 am - 12:00 pm.
Bill McKibben @ UNC Asheville (April 2)
Bill McKibben, award winning author, environmentalist, and founder of 350.org will speak at UNC Asheville's Kimmel Arena at 7:00 pm on April 2nc. Free and open to the public.
All In for Climate Justice (April 16 - 18)
Register now to attend the UU United Nations Office's Intergenerational Spring Seminar: All In For Climate Justice: People, Power, Planet in New York City April 16-18, 2020.
Participants will learn and grow together while exploring local and global engagement with issues such as the intersectionality of the climate justice struggle, strategic organizing skills, and individual and congregational involvement with UN efforts towards climate change mitigation and adaptation.
Poor People's Campaign March on Washington (June 20)
The national Poor People's Campaign will conclude its year-long "We Must Do MORE (Mobilizing, Organizing, Registering, Educating)" campaign with a rally at the US Capitol in Washington, DC on June 20, 2020.
Stay tuned for more details.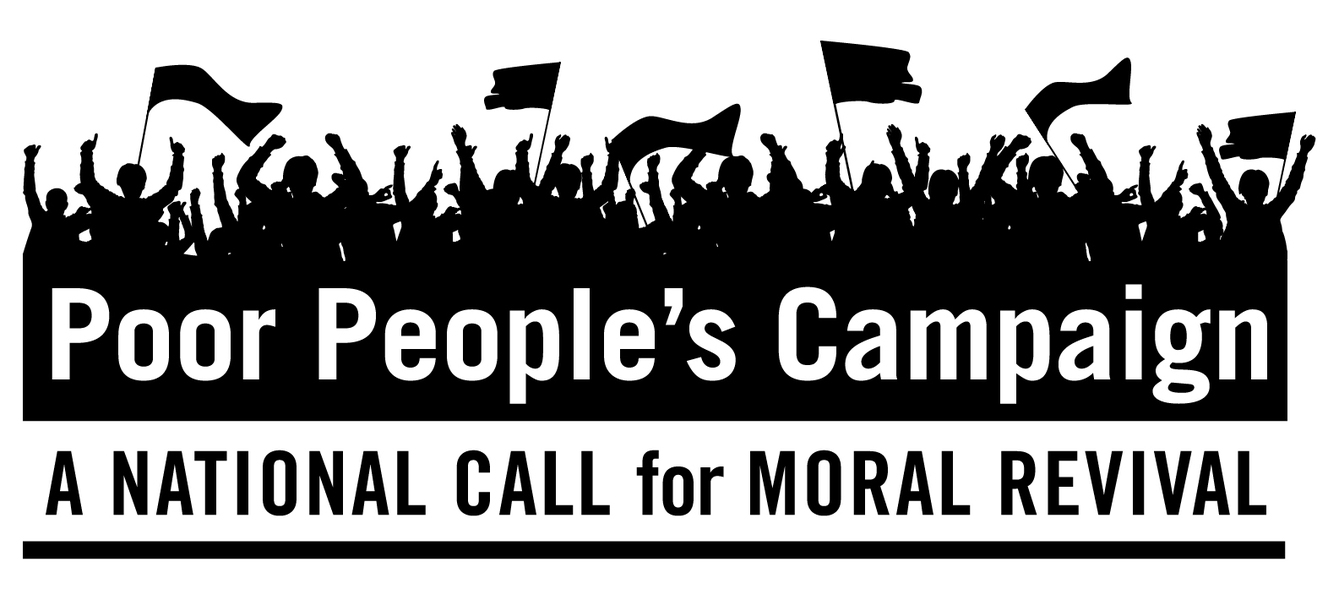 Congregations Making Justice
Please share your congregation's social justice news by adding UU Forward Together (news@uuforwardtogether.org) to your congregation's social justice mailing list or sending your news to
news@uuforwardtogether.org.
The UU Congregation of Asheville will hold its Climate Action Fair on Sunday, March 22 from 10:30 am - 2:30 pm.
The UU Church of Greensboro will hold a You Can Vote training on how to register voters and get-out-the-vote on Sunday, March 15, 1:00 - 2:30 pm. In March the church's "Share Half" collection will support Southerners on New Ground. SONG builds, sustains, and connects a southern regional base of LBGTQ people in order to transform the region through strategic projects and campaigns developed in response to the current conditions in our communities. SONG builds this movement through leadership development, intersectional analysis, and organizing. SONG is visionary, not reactionary. It organizes for hope, not in response to fear.
The Eno River UU Fellowship of Durham's Earth Justice Team is holding a potluck dinner at 6:30 pm on March 4, followed by a screening of the film Ice on Fire at 7:00.
Forward Together is the Unitarian Universalist Justice Ministry of North Carolina -
an independent, nonpartisan, progressive faith-based social justice advocacy organization that works with Unitarian Universalists, Unitarian Universalist congregations, and other progressive faith-based and secular social justice organizations to "give life the shape of justice" in North Carolina through education, organizing, mobilization, witness, protest, advocacy, grass-roots lobbying, and direct action.