August 2020
In This Issue
Justice Matters
Anger, Not Hope (Dahleen Glanton)
Forward Together News & Events
UU the Vote in NC Update
NC Legislative Update
Spiritual Nourishment for Activists
Friday Action Hours
Forward Together Matches $3,000 Challenge Grant
Justice Partners News & Events
Democracy NC: Early Voting Advocacy
You Can Vote: On-Line Updates, Training, and Phone Banking
NC Council of Churches: Democracy, Values & the 2020 Election
Welcome CJJ's New Executive Director
Congregations Making Justice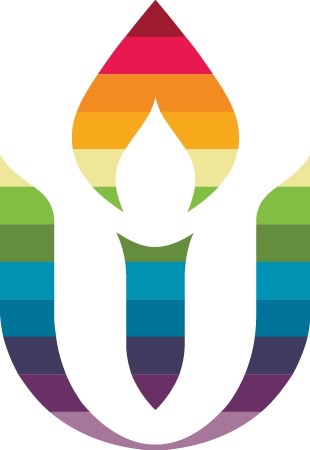 UUA Actions of Immediate Witness
In June, delegates to the UUA General Assembly voted in overwhelming support of two liberation-centered Actions of Immediate Witness (AIWs): Address 400 Years of White Supremacist Colonialism & Amen to Uprising: A Commitment and Call to Action.
These AIWs call upon all of us as Unitarian Universalists and co-creators of justice to deepen our commitment to dismantling structures of white supremacy that have violently oppressed people of color.
We can't let these AIWs just "sit on the shelf" as words without actions. Instead, we must charge ourselves to return to them over and over again as we strive to heal and rebuild a world with love at its center.
How are we as a faith "work[ing] to stop and reverse ecological harm in genuine collaboration with and taking leadership from communities most consistently and harshly impacted by extractive exploitation of land, water, air, and all beings?"
How are we as a faith "joining in widespread calls for immediate defunding of police departments, ending immigration detention, and abolishing ICE?"
How are we as a faith explicitly naming & dismantling the ways in which we have been complicit in the denial of the worth and dignity of black and brown lives?
These are no small questions or charges to engage, particularly in the midst of a global pandemic. But our faith is big enough to stay in the conversation and move us towards the liberation these AIWs imagine.
Anger, Not Hope
This summer has seen week after week of peaceful protests, and also some violence, in response to police violence and systemic racism not only in Portland, Chicago, New York, Washington, and Seattle but all across the country and here in North Carolina--in Raleigh, Durham, Fayetteville, Roxboro, and elsewhere. And President Trump has responded by branding those protesters--both peaceful and violent--as thugs and rioters and has dispatched unidentified federal law enforcement officers to several cities in which protests are continuing.
Reflecting on what's happening, Chicago Tribune columnist, Dahleen Glanton, reminds us that "fighting for social justice has never been pretty." "People," she writes, "get impatient and angry."
In her view, "Too many people have created a rosy picture ... of what the struggle [for justice] should look like. [But that view] is based on a misconception about what civil unrest actually is. It's about hostility, disobedience and demanding to be heard."
"It is naive to think that protests are supposed to be cordial and respectful," she continues. "Most of the young people taking to the streets recently have always played by the rules, while social injustice thrived. They aren't going to keep using a tactic that doesn't bring about results."
"These young protesters," she writes, "don't give two cents about making middle-class Americans feel good about supporting their cause. Some of them are throwing rocks and defacing property, while shielding themselves with black umbrellas. They don't care if you decide that they are the villains and the police are innocent victims. They aren't concerned of those of you who turn your back on the movement because suddenly it has become too uncomfortable. When the stakes are this high, the idea of peaceful protests simply isn't real. People on both sides have too much to lose ...."
"This youthful, multiracial movement was not inspired by promise and hope," she says. "It was born out of anger and despair [and there's] nothing nice about it." But rather than condemning it out of hand, she concludes, we need to understand the legitimate anger, despair, frustration, and impatience that is fueling the protests and the violence.
Or as Bob Dylan once sang: "Come mothers and fathers throughout the land/ Don't criticize what you can't understand/ Your sons and your daughters are beyond your command/ Your old road is rapidly agin'/ Please get out of the new one if you can't lend your hand/ For the times they are a-changin'."
Forward Together News & Events
UU the Vote in NC Updates
This summer, our statewide team of sixteen congregations (and growing!) is working together to write over 25,000 postcards to voters in partnership with the North Carolina NAACP and Reclaim Our Vote. We are also working in close partnership with You Can Vote, Democracy NC and Mijente to support various efforts including local Board of Elections advocacy, voter registration efforts, phone banking and poll worker recruitment. If you or your congregation would like to get involved in our state-wide UU the Vote team, please contact Lisa Garcia-Sampson at lisa@uuforwardtogether.org
Calling all bi-lingual English and Spanish speakers! Our partner organization Mijente is looking for volunteers for their weekly Saturday phone bank to Latinx voters in North Carolina. If you are interested in getting involved, please contact Lisa Garcia-Sampson at lisa@uuforwardtogether.org
Beginning on August 6th, join UUs from across the country in phone banking NC voters in partnership with the North Carolina NAACP and Reclaim Our Vote. The phone bank will occur every Thursday from 6:00 - 8:00pm ET and will be hosted by the UU Justice Ministry of North Carolina. Click the button below to register.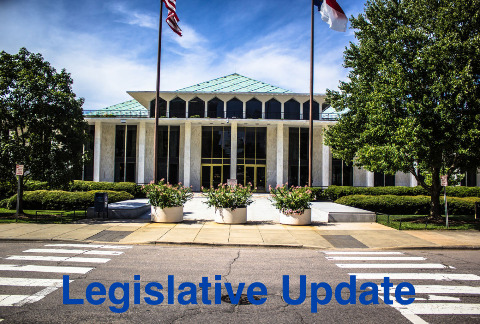 North Carolina's 2019-2020 legislative session is "in suspense" for the time being with only "pro forma" Senate and House sessions scheduled for August before resuming regular business on September 2nd. So things are pretty quiet now but we need to be ready to push state lawmakers to enact legislation to protect voting rights, end gerrymandering, expand Medicaid, support low-wage workers, promote gun safety, and more!
In case you missed the news last month, Gov. Cooper vetoed a bill (S 168) on July 6th that would have exempted law enforcement records provided to the state medical examiner concerning the deaths of persons in custody from being released to the public. And, at least for now, it doesn't appear that state lawmakers will attempt to change the existing law which allows these records to be released to the public.
Gov. Cooper also vetoed a bill (H 652), titled the Second Amendment Protection Act, that would ease even further already broad provisions of North Carolina's concealed weapon statutes. The House, however, narrowly failed to override the Governor's veto (the vote was 66 in favor to 48 opposed to override the Governor's veto. Vetoes can be overridden only by a 3/5 vote of both the House and Senate so 69 votes by the 114 legislators who were present and voting (as well as a 3/5 vote in the Senate) would be have required to override the veto. So this came down to just three votes and underscores the importance of grassroots lobbying of our state legislators on this and other issues.
And if you want to learn more about some of the things the General Assembly has (and hasn't) done so far this year, click here to read the NC Council of Churches' Raleigh Reports on Pandemic Session's Tangled Tale, NC Faith Leaders Letter to NC Elected Officials, Swing Toward Safer Voting, and Safe Elections (And More): The Pressure's On.
Spiritual Nourishment for Justice Activists (August 2nd @ 4:00 pm)
Join Forward Together this Sunday, August 2nd at 4:00 for our monthly Spiritual Nourishment zoom call. This is an opportunity every first Sunday of the month to care for our spirits and reflect on our justice work through the lens of faith and our spiritual journeys.
UU Forward Together Friday "Action Hours"
Friday Action Hours are now become a permanent fixture of UU Forward Together's work to give life the shape of justice through witness, advocacy, and action. Social justice activists are encouraged to join us this (and every!) Friday at 11:00.
Forward Together Matches $3,000 Challenge Grant
In May, the UU Fund for Social Responsibility awarded UU Forward Together a $9,000 grant to support our UU the Vote in NC campaign as well as an additional $3,000 "challenge" grant for the project if we could raise $3,000 in new or increased donations from individuals and congregations.
And we did it--with your help.
Your generous support, along with the additional $3,000 grant, will help UU Forward Together organize UUs in and beyond North Carolina and work with our national and statewide justice partners to affirm and promote the democratic process and make a difference in the 2020 elections.
And even though we've met the challenge and will be receiving the additional grant funding, you can still "put your money where your values are" by making your new or increased donation to support UU Forward Together's work for electoral justice, environmental justice, racial justice, economic justice, gun safety, democracy, and building the beloved community.
Justice Partners News & Events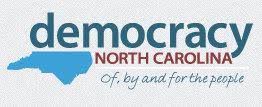 Democracy NC: Early Voting Advocacy
Given the importance of 2020 decision-making on the Early Voting plans in North Carolina's 100 counties, it's vital to have Early Voting advocates ready to take action for their communities now, in the coming months, and year round.
During the current 17-day one-stop period, counties are required to offer Early Voting on weekdays between the hours of 8:00 am to 7:30 pm, and between the hours of 8:00 am and 3:00 pm on the final Saturday prior to Election Day.
Here Are Six Ways You Can Help Democracy NC Fight for Early Voting in 2020
Watch our Early Voting Advocacy Training, full of expert guidance on how to help you win good Early Voting plans.
Counties are considering Early Voting plans now. Look up your county board of elections and contact them to find out when the next meeting will be.
Print Democracy NC's Early Voting Advocacy Packet, full of resources to learn the best ways to influence the hours and locations your county offers voters during Early Voting and a paper report form for documenting what happens.
Check out Democracy NC's letters to county election officials with specific recommendations on prioritizing Early Voting locations and days.
Want to quickly share information about Early Voting discussions and planning from your County Board of Elections meeting? Fill out our EV Advocacy Report Form.
Review prior county Early Voting plans and use it as a guide to prepare to advocate for similar (or better) plans in 2020.
Questions? For more information about how to advocate for better Early Voting Plans, please contact elections@democracync.org or call 888-OUR-VOTE.
You Can Vote:
On-Line Updates, Training, and Phone Banking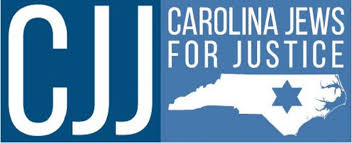 Welcome CJJ's New Executive Director
Please join UU Forward Together in welcoming Rabbi Salem Pearce as the first Executive Director of Carolina Jews for Justice.
Rabbi Salem served as Director of Organizing at T'ruah: The Rabbinic Call for Human Rights for the past three years, after being ordained by Hebrew College Rabbinical School in 2018. Before rabbinical school, she lived and worked in Washington, D.C., as a fundraiser for several nonprofit organizations, and volunteered for and served on the board of the DC Rape Crisis Center.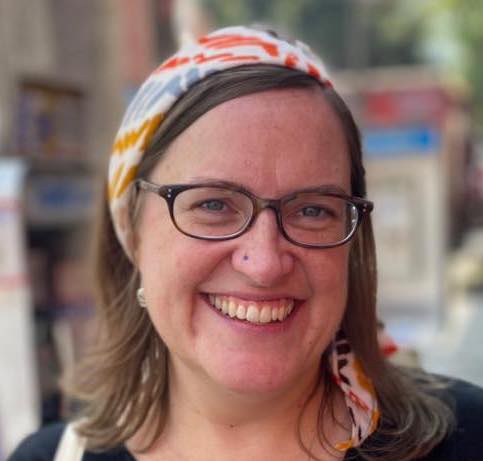 Congregations Making Justice
Please share your congregation's social justice news by adding UU Forward Together (news@uuforwardtogether.org) to your congregation's social justice mailing list or sending your news to
news@uuforwardtogether.org.
Last month, a national UU the Vote blog post on voter engagement mini-grants highlighted the joint grant application by seven North Carolina UU congregations (led by the UU Congregation of the Outer Banks). The congregations are working with UU Forward Together to use the $3,500 in grant funding for the Reclaim the Vote postcard campaign.
The UU Fellowship of Winston-Salem's August "Share the Plate" collection will support Hate Out of Winston-Salem. Hate Out works to seek social justice for marginalized and oppressed people. Their efforts have included advocacy for mandatory African American history in the Forsyth County school curriculum, getting the Confederate statue removed from downtown, advocating for replacement of North Carolina's Stand Your Ground law, organizing Black Life Matters demonstrations, and speaking out against ongoing mistreatment of black firemen and women.
The Eno River UU Fellowship (ERUUF) of Durham's Multicultural Team is hosting a series of interracial discussions in August and September facilitated by an interracial team of facilitators in an effort to create teachable moments while acknowledging racial differences, tensions and biases. ERUUF members are also joining members of other faith communities in Durham and Chapel Hill to Stand Up for Black Lives on Saturday afternoons from 5:00 - 5:30 pm (with signs, masks, and social distancing). Last week's attendance at the Binkley Baptist Church vigil was 126, including around 20 ERUUFians.
The UU Church of Greensboro is offering a book discussion of Stamped: Racism, Anti-Racism, and You. (an abridged version of Stamped from the Beginning, Ibram X. Kendi's National Book Award-winning Stamped from the Beginning) revealing the history of racist ideas in America and inspring hope for an antiracist future.
Forward Together is the Unitarian Universalist Justice Ministry of North Carolina -
an independent, nonpartisan, progressive faith-based social justice advocacy organization that works with Unitarian Universalists, Unitarian Universalist congregations, and other progressive faith-based and secular social justice organizations to "give life the shape of justice" in North Carolina through education, organizing, mobilization, witness, protest, advocacy, grass-roots lobbying, and direct action.