Extra! Extra! Read All About It!
If you haven't already seen it, check out pages 52 and 53 of the most recent issue of UU World Magazine featuring a conversation about UU the Vote with UU Forward Together's Executive Director, Lisa Garcia-Sampson.
Justice Matters
Holy Disruption (Aisha Hauser)
Forward Together News & Events
UU the Vote in NC Update
NC Legislative Update
Spiritual Nourishment for Activists
Friday Action Hours
Forward Together @ CUUSAN
Forward Together Board of Directors
Justice Partners News & Events
Democracy NC: Early Voting
You Can Vote: Faith Leaders Update
Democracy, Values & the 2020 Election
UUSJ: End Police Violence
NC Council of Churches: Systemic Racism
Three Victories @ the SCOTUS
Poor Peoples Campaign (June 20)
Congregations Making Justice
UU the Vote Matching Grant Challenge Update
UU Forward Together recognizes and thanks the 13 individuals and two congregations who have given $2,120.50 in new or increased contributions to support our UU the Vote in NC campaign and help us meet the UU Funding Panel's $3,000 matching grant challenge.

We're almost there and you can help put us over the top.

Click the button below to support UU Forward Together's work for electoral justice and help us qualify to receive the additional $3,000 match grant from the UU Funding Panel.
Holy Disruption
Some days it feels like it's just too much.
Some days I want to hide and shut it all out.
Some days I want to channel the ancestors who fought for liberation and for the right just to exist.
Every day, I want to know when to speak up and disrupt injustice, even in the seemingly insignificant moments.
Each moment is significant, each day an opportunity arises when we can bear witness and choose to disrupt injustice.
Spirit of Life, give us the courage and wisdom to become Holy Distrupters and Truth Tellers when called upon.
Grant us the humility to know that this is a practice and when we make mistakes we will try again with love and patience.
We are called to the caring and growing of souls and we are all in this together.
As people of faith who affirm the interdependent web of which we are all a part, we are called to become Holy Disrupters because we are all in this together.
Aisha Hauser
Forward Together News & Events
UU the Vote in NC Update
This past month, UU the Vote teams across the state have been hard at work. Through our lead state-wide partners, Democracy NC and You Can Vote, UU's have been engaged in voter education work as well as critical County Board of Elections advocacy to preserve early voting options. Additionally, UUs in North Carolina wrote 7,500 postcards to voters who had been purged from the voter rolls.
This week, our congregational teams are working to develop their goals for these final four months before the election. For more information about how to get involved, please contact your congregation's UU the Vote Captain. And if your congregation and/or area doesn't already have a team, please email Lisa Garcia-Sampson at lisa@uuforwardtogether.org to get one started.
Also, thank you to all those who participated in our national phone bank during General Assembly last week. Together, with UUs across the country, we surpassed our 100K goal and made over 114,000 calls to voters in Texas through our partnership with Reclaim Our Vote.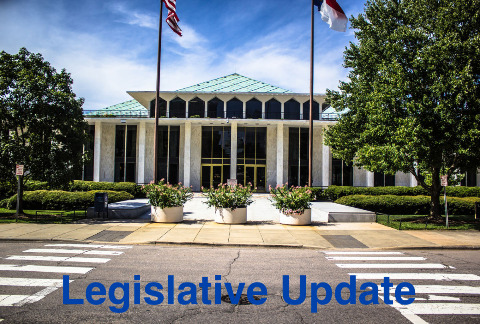 Following marathon legislative sessions that lasted well into the wee hours of the morning last week, North Carolina's 2019-2020 legislative session is "in suspense" for the time being with only "pro forma" Senate and House sessions scheduled for July and August before resuming regular business on September 2nd--though it's possible and even likely that the General Assembly will come back to town with little or no advance notice to consider overriding any vetoes of bills that have been sent to the Governor or deal with other legislation. So stay alert and don't let them catch us sleeping.
For now, though, here's a summary of what's happened and what's happening.
Criminal Justice. Both the Second Chance Act and First Step Act were passed by the General Assembly and signed into law by Governor Cooper. That's really good news.
The Second Chance Act will give people who have been convicted of minor crimes a better shot at obtaining employment by allowing them to have those convictions expunged from the public record.
The First Step Act gives judges greater discretion with respect to lesser sentences for certain drug offenses.
On the other hand, legislators also approved--almost unanimously--a bill (S 168) just last week making "technical" changes to statutes related to the state medical examiner's office that may have unfortunate consequences. The press and prisoner's rights advocates object to a provision that would exempt law enforcement records provided to the state medical examiner concerning the deaths of persons in custody from being released to the public. This is particularly troubling given the COVID-19 related deaths in North Carolina jails and prisons and the significant number of suspected suicides and other deaths of inmates in jails and prisons. Governor Cooper's office has not indicated whether the Governor will approve or veto the bill. About a dozen protesters urging Gov. Cooper to veto the bill have been arrested outside the Executive Mansion and some lawmakers have expressed their willingness to "fix" the bill one way or the other.
Electoral Justice. Here's some more good news. The legislature passed (with bipartisan support) and the Governor signed a bill (H 1169) that includes provisions to protect citizens' right to vote during the COVID-19 pandemic. That's a victory for electoral justice. But it doesn't go nearly far enough and we need to urge legislators to enact more comprehensive legislation (H 1189 and S 861) that would provide additional protections for voting rights during the current pandemic.
Gun Safety. Now, back to some bad news. Legislators approved (by a vote of 77 - 38 in the House and 33 - 14 in the Senate) a bill (H 652), titled the Second Amendment Protection Act, that would ease even further already broad provisions of North Carolina's concealed weapon statutes. At this time, it's not clear whether the Governor will approve or veto the bill. And even if he vetoes the bill, it's not clear whether there are enough votes to sustain his veto.
Public Education. And lastly, the Governor recently signed into law legislation providing a $350 bonus payment to and step increases for public school teachers. But again, that's not nearly enough to support quality public education and does nothing for other public school personnel.
Spiritual Nourishment for Justice Activists (July 5th @ 4:00 pm)
Join Forward Together this Sunday, July 5th at 4:00 for our monthly Spiritual Nourishment zoom call. This is an opportunity every first Sunday of the month to care for our spirits and reflect on our justice work through the lens of faith and our spiritual journeys.
UU Forward Together Friday "Action Hours"
Eight weeks ago, we launched a pilot event called Friday Action Hour. Our goal was to create a space where UUs from across the state could come together every week to take action through phone calls, letters, and other efforts.
Thanks to you, the pilot was a great success. Many of you have made Friday Action Hour a regular part of your week, and along the way you have provided critical feedback that has helped us to fine-tune the experience.
We are thrilled to share that Friday Action Hour will now become a permanent fixture of our work.
Please join us this (end every!) Friday at 11:00.
Forward Together & CUUSAN
The UU Justice Ministry of NC (Forward Together) is one of almost 20 UU state action and advocacy organizations that are members of the national Coalition of UU State Action Networks (CUUSAN).
At least half a dozen folks from Forward Together attended CUUSAN's on-line annual meeting on June 24 (along with about 90 other UUs from at least 20 states across the country.
Forward Together's President, Executive Director, and Secretary/Treasurer, Rev. John L. Saxon, Lisa Garcia-Sampson, and Rev. Gaye Morris, offered gathering and chalice lighting words (written by John) to open the meeting.
But the highlight was a workshop presented by the musical duo, Emma's Revolution, on the role of music in movements for social justice.
UU Forward Together Board of Directors
Laurel Amabile was one of the first members elected to UU Forward Together's Board of Directors and served on the Board for two-and-a-half years before stepping down in June to focus her time and energy on her work as the relatively new regional philanthropy officer for the Western North Carolina Chapter of the American Red Cross (as well as her new role on the governing board of the UU Congregation of Asheville).
We're sorry to say "goodbye" to Laurel and are going to miss her leadership and wisdom on the Board, but we also wish her well in her new work and in her life. Thank you, Laurel, for everything that you've done to give life the shape of justice.
UU Forward Together's Board of Directors joyfully announces the election of Rev. Claudia Jiménez and Rev. Jami Yandle as UU Forward Together's newest Board members.
Claudia serves as Minister of Faith Development at the Unitarian Universalist Congregation of Asheville in NC. She was hired in 2018 after graduating from Meadville Lombard Theological School and becoming a credentialed Religious Educator. Prior to seminary she served as Director of Religious Education for the Unitarian Universalist Fellowship of Vero Beach, FL for 17 years. During that time, she ran for office, served on her local school board for 8 years and served on the board of various nonprofits advocating for children and families. Her background is in education having taught elementary school and middle school science in the US and abroad. Claudia and her husband Steve are proud parents of two young adult daughters who were raised in UUism and continue to attend UU congregations where they live. When not at work she enjoys Latin dancing, cooking, reading and Friday Zoom calls with her family.
Jami (pronouns they, them) is is a board certified hospice chaplain serving the upstate area of South Carolina. Jami is a graduate of Union Theological Seminary and was ordained by the First Unitarian Church of Toledo in 2018. They initiated and facilitated the revision of the Unitarian Universalist Second Source to honor words and deeds of "prophetic people" rather than "prophetic women and men." Additionally, Jami helped create the UUMA Community Ministers chapter in 2020.
Welcome Claudia and Jami. We're so glad that you're part of the Forward Together team!
Justice Partners News & Events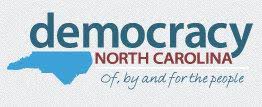 Democracy NC: Early Voting Advocacy
Given the importance of 2020 decision-making on the Early Voting plans in North Carolina's 100 counties, it's vital to have Early Voting advocates ready to take action for their communities now, in the coming months, and year round.
During the current 17-day one-stop period, counties are required to offer Early Voting on weekdays between the hours of 8:00 am to 7:30 pm, and between the hours of 8:00 am and 3:00 pm on the final Saturday prior to Election Day.
Here Are Six Ways You Can Help Democracy NC Fight for Early Voting in 2020
Watch our Early Voting Advocacy Training, full of expert guidance on how to help you win good Early Voting plans.
Counties are considering Early Voting plans now. Look up your county board of elections and contact them to find out when the next meeting will be.
Print Democracy NC's Early Voting Advocacy Packet, full of resources to learn the best ways to influence the hours and locations your county offers voters during Early Voting and a paper report form for documenting what happens.
Check out Democracy NC's letters to county election officials with specific recommendations on prioritizing Early Voting locations and days.
Want to quickly share information about Early Voting discussions and planning from your County Board of Elections meeting? Fill out our EV Advocacy Report Form.
Review prior county Early Voting plans and use it as a guide to prepare to advocate for similar (or better) plans in 2020.
Questions? For more information about how to advocate for better Early Voting Plans, please contact elections@democracync.org or call 888-OUR-VOTE.
You Can Vote: On-Line #Vote2020 Update & Tools for Faith & Community Leaders
Democracy, Values & the 2020 Election
Faith in Public Life and Interfaith Power & Light are excited to release a voter reflection guide: Democracy, Values & the 2020 Election: A Reflection Guide for Faith Communities.
The nonpartisan guide offers timely sections that address urgent moral issues at stake in this election and beyond. Topics include justice for immigrants, economic dignity, care for creation and climate change, racism and criminal justice reform, democracy and voting rights, health care and the coronavirus pandemic, and global peacebuilding. Reflection questions are included to help spark conversation in your faith communities and to help prime questions addressed to candidates running for office.
UUSJ: End Police Violence
UUA General Assembly delegates passed an Action of Immediate Witness calling UUs to address police practices. UUA President Rev. Dr. Susan Frederick-Gray said "This moment calls us to be prophetic and to imagine a world without policing...that centers collective care, community investment, and restorative justice, rather than surveillance, punishment, incarceration and policing."
This month, UUSJ's "Write Here! Write Now" campaign will be sending letters to US Senators urging them to pass the Justice in Policing Act (H.R.7120 / S.3912), developed by the Congressional Black Caucus. The bill passed in the House and now awaits Senate consideration.
Join the UUs for Social Justice WHWN issue briefing by Zoom on Monday, July 6th, from 3:00 - 4:00 pm EDT. Sign up HERE the Zoom link and to receive a handout with talking points and a sample letter. And click the UUSJ logo below to learn how your congregation can become a UUSJ WHWN partner.
NC Council of Churches Statement on Systemic Racism
The NC Council of Churches has issued a statement declaring its responsibility to
denounce the increased militarization of our local police forces and call for accountability such as: ban choke holds and strangle holds, implement use-of-force continuums, institute de-escalation training, establish diversity and inclusion training, and require comprehensive community reporting;
confess that white supremacy infects the very systems that are meant to ensure "liberty and justice for all";
disrupt the current systems by refusing to accept indifference ("It's not my problem"), claims of innocence ("I'm not a racist"), disavowal of responsibility ("I don't see color"), minimizing the issue ("All lives matter"), or willful helplessness ("There's nothing I can do"); and
create systems that tangibly make reparations for the damage of over 400 years of slavery and oppression by standing in solidarity with and amplifying the voices of black and brown people who have experienced suffering, pain and violence as a result of the current systems.
Three Recent Victories in the US Supreme Court
When federal and state lawmakers pass laws that deny the basic human rights of individuals, justice advocates often turn to federal and state courts to give life the shape of justice. And this past month, UU justice activists got some unexpected and good news from the US Supreme Court, which issued decisions
striking down (on procedural grounds) the Trump Administration's dismantling of the Deferred Action for Childhood Arrivals (DACA) program that has allowed tens of thousands of young immigrant "Dreamers" to continue living and working in the US;
holding that the federal law banning employment discrimination on the "basis of sex" protects employees who are LGBTQI; and
striking down a Louisiana law that would have virtually ended access to abortions in the state.
So let's celebrate. But let's also renew our commitment to push Congress to enact legislation that permanently protects the Dreamers and provides them with a path to citizenship; fight to ensure that LGBTQI people receive full protection under federal and state law (including a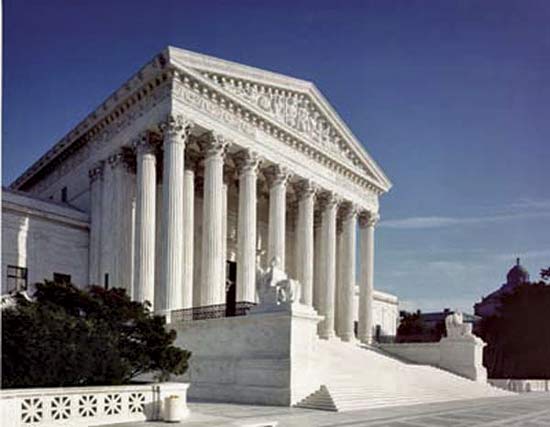 Congregations Making Justice
Please share your congregation's social justice news by adding UU Forward Together (news@uuforwardtogether.org) to your congregation's social justice mailing list or sending your news to
news@uuforwardtogether.org.
UU Forward Together thanks the UU Church of Greensboro for its generous $1,000 contribution to support our work to give life the shape of justice.
The UU Fellowship of Raleigh's Living the Pledge workshops have educated, and hopefully awakened, more than 170 members and friends to the need for white people to take personal responsibility for solving systemic racism. On most Friday mornings, from 11:15 am to 12:00 noon, UUFR volunteers are out collecting for several causes (including food and supplies for Love Wins and immigrant families) in the UUFR ACTION LOT (formerly known as lower parking lot). UUFR is also establishing a partner relationship with One Wake, a non-partisan, multi-ethnic, multi-issue group of religious congregations, associations, and other non-profits that works to identify common problems, to find or create workable solutions, and to implement systemic changes within society to achieve the common good.
The Eno River UU Fellowship's White Awareness Group will be offering a 30 Day Racial Equity Challenge in July as a learning space for white people who are committed to leaning in to the work of dismantling racism and white supremacy. ERUUF's Multicultural Team (MCT) is continuing its film series this summer with free showings and online discussions of Just Mercy, White Fragility, and How to Become an Anti-Racist.
Forward Together is the Unitarian Universalist Justice Ministry of North Carolina -
an independent, nonpartisan, progressive faith-based social justice advocacy organization that works with Unitarian Universalists, Unitarian Universalist congregations, and other progressive faith-based and secular social justice organizations to "give life the shape of justice" in North Carolina through education, organizing, mobilization, witness, protest, advocacy, grass-roots lobbying, and direct action.