Justice Matters
Responding to Police Violence Against Persons of Color
Forward Together News & Events
UU the Vote in NC Update
NC Legislative Update
Spiritual Nourishment for Justice Activists (June 7)
Friday Action Hours
Justice Partners News & Events
National Gun Violence Awareness Day (June 5)
You Can Vote Faith Leaders Update (June 9)
Love Resists: #ProtectThemAll
New Voting Rights Lawsuit Filed
Heroes Act: Protect Low Wage Workers
UUSJ Write Here! Write Now!
Poor Peoples Campaign (June 20)
Congregations Making Justice
UU the Vote Matching Grant
The UU Funding Panel has approved UU Forward Together's UU the Vote grant application. That means that we'll be receiving $11,000 from the Fund for UU Social Responsibility to support UU Forward Together's work for electoral justice.
However, to receive the full $11,000, UU Forward Together has to raise at least $3,000 in new or increased contributions from UU congregations and individuals. And thanks to a number of recent donations by congregations and individuals, we're already well on our way.
Click the button below to help us meet the $3,000 match and support our work for electoral justice in NC.
"People of faith, particularly those of us who are white progressives, need to combat the systems of criminalization in our country. Systems of policing and criminalization in this country are inherently violent, steeped in and created to reinforce white supremacy, anti-blackness, and racialized control."
Rev. Dr. Susan Frederick-Gray
As the pain and grief of centuries of violence without justice find their expression, let us remember the Rev. Dr. King's words: "America must see that riots do not develop out of thin air. Certain conditions continue to exist in our society which must be condemned as vigorously as we condemn riots. But in the final analysis, a riot is the language of the unheard. And what is it that America has failed to hear?"
This week, we heard about Amy Cooper. And then George Floyd. And then Tony McDade....
All of this just weeks after we heard about the murders of Breonna Taylor and Ahmaud Arbery. Weeks after a series of armed white militias confronted local police at state capitols across the country without consequence, without arrest--and without death.
We also continue to reckon with hearing that over 103,000 human lives have been lost from the coronavirus pandemic--a virus which has had a disproportionate impact on the Black community.
Do we hear that "Enough is Enough?" Do we hear the cries of resistance in this moment stating that each of us is worthy, and all of us have dignity?

It is critical that we respond to this hearing with action. We must do more than say the names of those whose lives have been taken by racialized violence. We must do more than name the systems of white supremacy and capitalism that wage violence against our black siblings.

As people of faith, we must bear witness to this moment. That means that we must name hard truths, but that we also must act. Here are three concrete things all Unitarian Universalists can do right now in response to this moment:
Support the uprising and commit to joining other UUs in working to combat the violence of militarism and the police state: Share this message widely with your networks. Speak about your convictions in support of Black liberation. Articulate your support of Black organizing, grounded in your Unitarian Universalist faith. Have hard conversations with your family, your social networks, your neighbors. And sign up at this link to be connected with a network of UUs committing to learning, reflecting, and acting together.

Support the front line organizers providing leadership: Give your money, ask others to give, and take up a collection at this Sunday's service in support of organizations like Black Visions Collective, Reclaim the Block, and Minnesota Freedom Fund.

Learn more & take action: Join the Movement for Black Lives National Call in Defense of Black life today, Saturday May 30 at 1pm ET/10am PT and plug into #DefundPolice work where you live and are building.
Forward Together News & Events
UU the Vote in NC Update
The $11,000 grant that Forward Together has received the Fund for UU Social Responsibility will help fund our UU the Vote direct actions and our partnership with Democracy NC as well as allowing Forward Together to devote the necessary time to discerning how Forward Together can learn from and build on the work we do together this year. Thanks to Lisa, the Forward Together Board, the Forward Together UU the Vote team, and everyone else for the support, time and energy you put into creating the vision for this grant.
Forward Together's four regional UU the Vote teams are all up and running, meeting via Zoom, and getting to work.
A big shout out to Laura Singletary and the UU the Vote team at UU Congregation of the Outer Banks for taking the lead on applying for a combined $3,500 in voting rights mini-grants from the UU Funding Panel on behalf of seven UU congregations in NC. Working with Forward Together's UU the Vote team, these seven congregations (along with five other congregations) will use the funding to send out 7,000 postcards to voters who have been purged from the voting rolls through the Reclaim Our Vote Project.
Mark your calendar for the UU & You Can Vote Partnership call, Thursday, June 18th @ 5:00 pm via Zoom. You Can Vote Executive Director, Kate Fellman will be talking about their new plan to engage voters this summer and fall. Learn more about You Can Vote's work and how you and your congregation can get involved.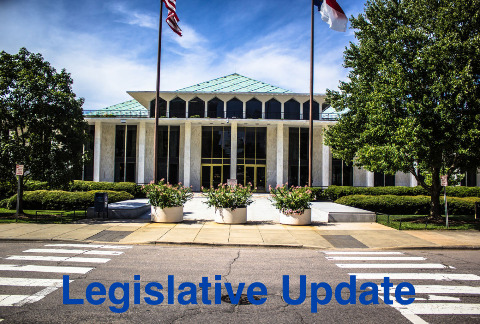 The North Carolina General Assembly returned to Raleigh on May 18th to continue it's "short" legislative session.
On May 28th, North Carolina's House of Representatives passed (by a vote of 116 - 3) a bipartisan (yes, we said "bipartisan") bill (H 1169) to mitigate the impact of COVID-19 on the 2020 general election and not force people to choose between exercising their right to vote and protecting themselves from COVID-19. As Bob Phillips from Common Cause said, H 1169 isn't perfect and doesn't go far enough, but it's a good first step. The bill now goes to the Senate where there seems to be a good chance that it will pass without significant amendments. And if you want to know more, you can click here to read the recent NC Council of Churches' Raleigh Report article on H 1169.
Click the button below for more information about H 1169 and other bills that are being considered by the General Assembly (including Forward Together's Legislative Summary of bills that have been filed and legislative action on pending legislation) as well as how you can give life the shape of justice as a "citizen lobbyist."
Spiritual Nourishment for Justice Activists (June 7th @ 4:00 pm)
UU justice activists in North Carolina are invited to join UU Forward Together's monthly on-line Spiritual Nourishment for Justice Activists gathering on Sunday, June 7th @ 4:00 pm.
Friday "Action Hours" Are Up & Running!
Every week UU Forward Together receives so many important calls to action from our beloved community partners. In recognition of how overwhelming this can feel, we wanted to create a space where UUs from across the state can gather every week to do these actions together. For the next 8 weeks, starting on May 8th, Forward Together will be hosting Friday Action Hours - every Friday at 11:00 am on Zoom.
All you have to do is show up. We'll have an easy list of actions (petitions, phone calls, etc.) that our national, state, and local justice partners have called on us to do. We'll begin with a brief check-in, introduce that week's actions and then get to work for an hour. Along the way, you'll be accompanied by good justice music, fellowship, and support if you need it.
And we invite your recommendations for Friday actions! Please email Lisa at lisa@uuforwardtogether.orgso we can mobilize our state network to support your action.
Join us every Friday at 11:00 through the end of June.
Justice Partners News & Events
National Gun Violence Awareness Day (June 5)
Everytown for Gun Safety's 6th annual "Wear Orange" National Gun Violence Awareness Day (June 5, 2020) is when we honor the people shot and killed or wounded by gun violence and survivors of gun violence and renew our commitment to ending gun violence in America by taking action.
Click the button below for information about how to participate in an on-line WEAR ORANGE event on the weekend of June 5 - 7 to raise awareness for gun violence prevention.
You Can Vote NC Update for Faith Leaders (June 9)
Click the button below to register for You Can Vote NC's on-line #Vote2020 update for community and faith leaders, June 9, 2020, 6:00 - 7:00 pm.
Love Resists #FreeThemAll
Most people in federal prison are there for drug- or immigration-related offenses, and only 8% of crimes were categorized as "violent." Under no circumstances were any federal prisoners intended to receive a death sentence, and yet deaths are beginning to mount with the rapid spread of COVID-19 in prisons - especially with the willful neglect of the federal Bureau of Prisons towards people who are incarcerated without access to personal protective equipment, space to practice social distancing, or even basic cleaning and hygiene supplies in some cases.
UU Love Resists urges UU social justice activists to contact their Congressional representatives to demand the federal Bureau of Prisons to follow its own policies and adopt better ones.
People with risk factors should be released, and new admissions to federal prisons should be significantly reduced. Those with less than one year remaining on their sentences should be released (with home confinement if need be). And conditions should be safe and humane for those still left behind in prison.
Voting Rights Advocates Sue State Board of Elections
Democracy NC and the League of Women Voters of North Carolina recently filed a lawsuit in federal court to compel the state of North Carolina to protect voters in light of the public health uncertainties we face this fall. The lawsuit asks the court to stop the state from enforcing what could be real barriers to the ballot amid the COVID-19 pandemic, including:
a 25-day voter registration deadline,
restrictions on absentee ballot request assistance,
the double-witness certification requirement,
uniform hours requirements during early voting, and
requiring a majority of poll workers to come from the precinct in which they serve.
It also asks the court to order the state to take even more common sense precautions to help voters, like:
extending the voter registration deadline for the General Election to the last Saturday of early voting at 5 p.m, and provide more online voter registration options,
providing mechanisms to cure deficient absentee ballot requests and absentee ballots and allow requests by phone, e-mail, or online and accepting Federal write-in ballots, and
establishing contactless drop boxes for absentee-by-mail ballots.
This lawsuit was filed on the same day as the state lawmakers filed a bill that would do some of the above. But the proposed legislation isn't nearly enough, and not soon enough.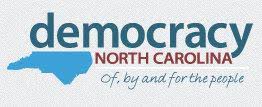 Protect Low-Wage Workers from COVID-19
Eighty percent of Black workers and 85% of Latinx workers can't work from home during the COVID-19 emergency. They wouldn't be able to make rent or keep food in the fridge if they stayed home. And because of it, they're getting sick and dying at higher rates than white workers.
Last week, the US House of Representatives passed the HEROES Act, which would expand paid sick leave, hazard pay, and other protections that low wage worker and people of color need to survive. So why hasn't the Senate passed it yet?
Demand PPE, sick leave, hazard pay, and a better future for ALL our families!
Click the button below to sign a letter to tell our Senators to VOTE YES on the HEROES Act.
UUSJ: Write Here! Write Now!
The coronavirus will remain a threat during our November elections, according to the Centers for Disease Control and Prevention. If we want to have the most important election of our lives be free, fair, secure, and safe, we must be able to register online, vote by mail and have safe polling places. And we need a strong U.S. Postal Service. Changing the way we vote is expensive, and state budgets are stretched to the breaking point.
Tell your US Senators that we deserve a free, fair, safe and secure election — that the time to start preparing is now and to include the $4 billion to support the US Postal Service and state and local elections boards in the next stimulus bill.
Join the UUs for Social Justice Write Here! Write Now! issue briefing on June 5 at 3:00 pm to learn more about what you can do, meet other active UUs, and write letters.
For details contact: Lavona at advocacy@UUSJ.org and find the sign up link on UUSJ's website.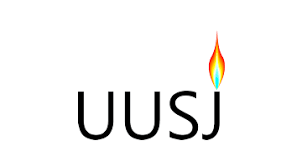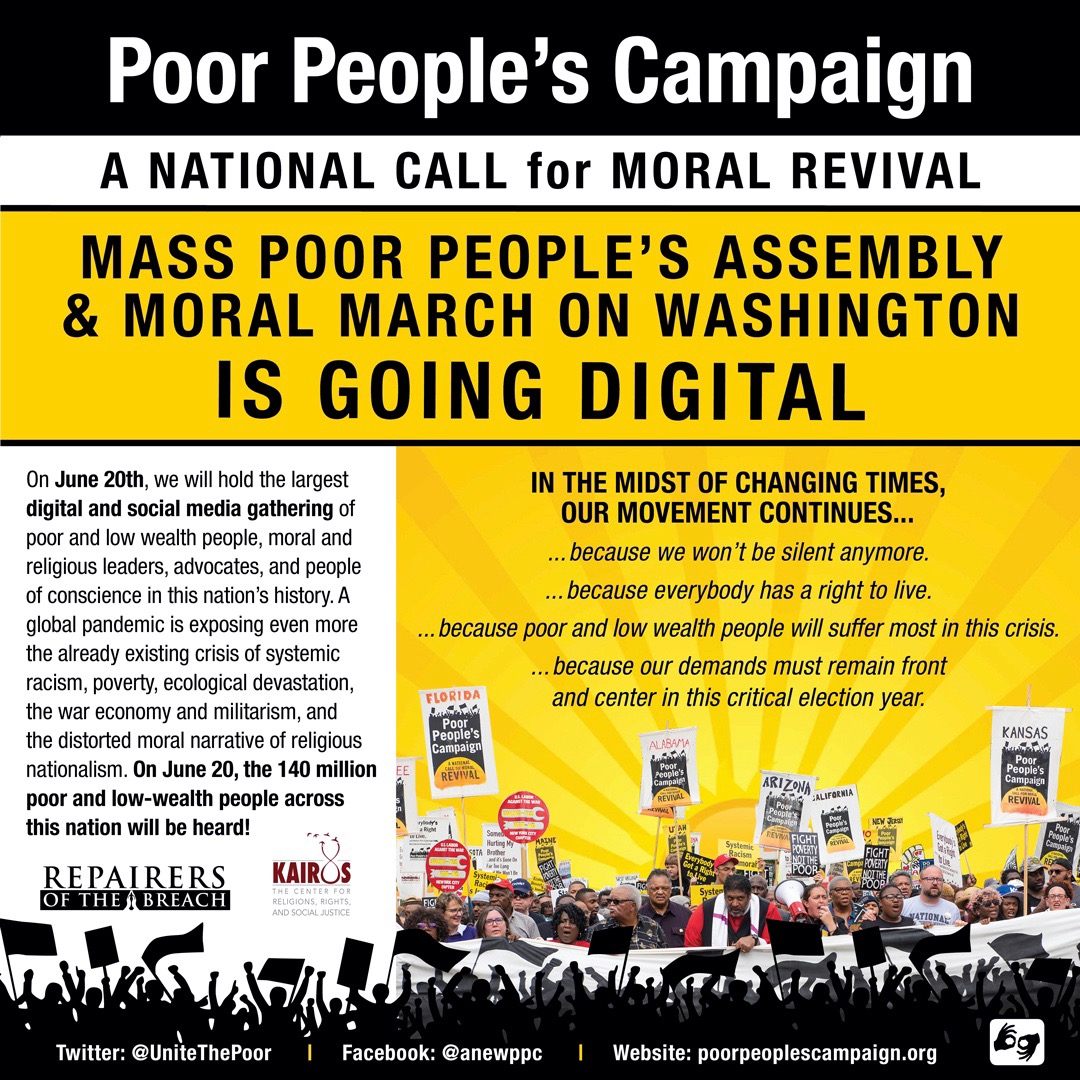 Congregations Making Justice
Please share your congregation's social justice news by adding UU Forward Together (news@uuforwardtogether.org) to your congregation's social justice mailing list or sending your news to
news@uuforwardtogether.org.
Seven of North Carolina's UU congregations have received $500 mini-grants ($3,500 combined) from the UU Funding Panel that will be used to engage in Reclaim Our Vote's campaign to re-register voters who have been purged from voting rolls and are joining with five more UU congregations to send 7,000 informational postcards to purged voters.
The Unitarian Coastal Fellowship is hosting a virtual viewing and discussion of the film,
Suppressed: The Fight to Vote on Monday, June 8 at 6:30 p.m. This short film highlights stories that took place in the 2018 Georgia Midterm Elections. Although the film focuses on voter suppression strategies in Georgia, we know that many of these of these same strategies are occurring in North Carolina and across our country. After viewing the film, Marques Thompson with Democracy NC will lead our discussion on the history, current status and strategies to overcome voter suppression in North Carolina. To receive a Zoom meeting invitation, please contact either Barb Thomas at 252.422.1354 / bsthomas2@gmail.com or Amy Jones at 252.717.1716 / amjones0912@gmail.com
Forward Together is the Unitarian Universalist Justice Ministry of North Carolina -
an independent, nonpartisan, progressive faith-based social justice advocacy organization that works with Unitarian Universalists, Unitarian Universalist congregations, and other progressive faith-based and secular social justice organizations to "give life the shape of justice" in North Carolina through education, organizing, mobilization, witness, protest, advocacy, grass-roots lobbying, and direct action.