Justice Matters
Prayer for Living in Tension
(Rev. Joe Cherry)
Forward Together News & Events
UU the Vote in NC Update
NC Legislative Update
Spiritual Nourishment for Justice Activists
New Friday "Action Hour"
Thank You, Elizabeth Terry
Ann Zimmerman Joins Forward Together Board
Justice Partners News & Events
Siembra NC: Pledge Your COVID-19 Check to Support Immigrants
Love Resists: COVID-19 Immigration Justice Resources
UU Ministry for Earth: Keystone Pipeline
Democracy NC: Voting Rights & COVID-19
You Can Vote: On-Line Voter Registration
NC Council of Churches: Raleigh Report
Poor Peoples Campaign
Congregations Making Justice
UU the Vote: "How We Thrive" Event
Tuesday, May 12 @ 7 pm ET
What does it mean to practice our principles during a pandemic?
What are we doing to guarantee free and fair elections in states targeted by voter suppression?
How is UU the Vote rising to the challenges of COVID-19, while creating a movement towards UU values in the 2020 elections?
Join us LIVE for a special update from UU the Vote featuring musicians from across the country, a message from UUA President Rev. Susan Frederick-Gray, and opportunities for you to get involved and make meaningful impacts in 2020!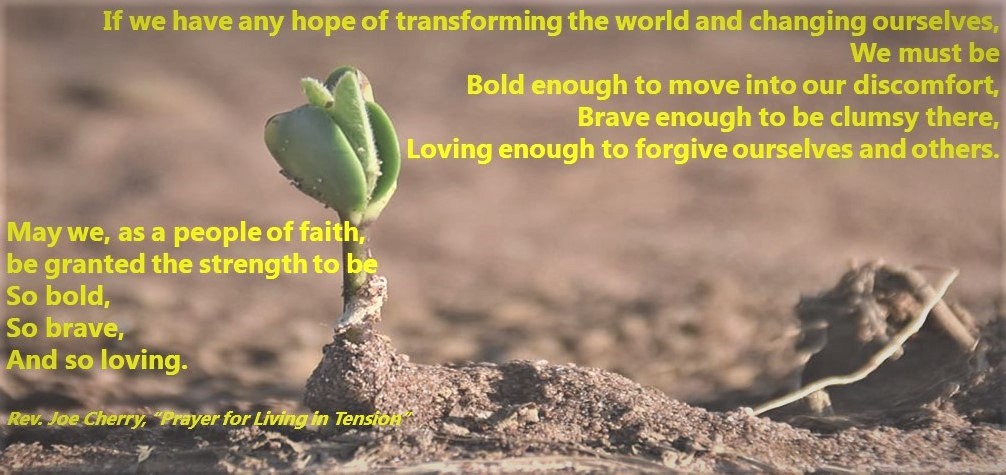 Forward Together News & Events

UU the Vote in NC Update
Great news! The UUA has made a $12,500 commitment to support our state's UU the Vote work this year! This money will help Forward Together to fund additional staffing hours, direct actions and our community partnerships. A special thanks to our UU the Vote Captains across NC who are leading this work in 15 congregations and growing! Their passion and commitment has inspired this UUA grant.
As we wait to see how the voting process may shift this year in response to COVID, we're beginning to plan our first congregational actions - including a postcard action to notify people who have been purged from voter roles across the South.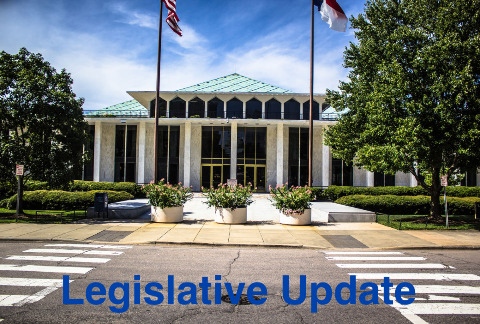 The North Carolina General Assembly reconvened in Raleigh for its "short" legislative session on Tuesday, April 28th.
Legislators are expected to meet in Raleigh through mid-May and then complete the session in July or August when there's a better idea of how and to what extent the COVID-19 emergency will impact the state's budget, universities and public schools, and other state and local government agencies.
State lawmakers are expected to consider legislation addressing the COVID-19 emergency, including:
waiving legal requirements related to end-of-year testing for public school students;
processing and eligibility for state unemployment compensation payments;
access to medical supplies and personal protective equipment for health care workers, first responders, and others;
emergency loans to small businesses; and
voting and election law changes.
Although the state Legislative Building is currently closed to the public, video streaming of legislative sessions is available through the legislature's website.
UU Forward Together will be posting Legislative Summaries on our website weekly during the current legislative session.
Click the button below for more information about proposed legislation and other legislative resources and links.
Spiritual Nourishment for Justice Activists
(May 3 @ 4:00 pm)
UU justice activists in North Carolina are invited to join UU Forward Together's first monthly on-line Spiritual Nourishment for Justice Activists gathering this Sunday, May 3rd @ 4:00 pm (and the first Sunday afternoon of each month going forward).
New Friday "Action Hour"
Every week UU Forward Together receives so many important calls to action from our beloved community partners. In recognition of how overwhelming this can feel, we wanted to create a space where UUs from across the state can gather every week to do these actions together. For the next 8 weeks, starting on May 8th, Forward Together will be hosting Friday Action Hours - every Friday at 11:00 am on Zoom.
All you have to do is show up. We'll have an easy list of actions (petitions, phone calls, etc.) that our national, state, and local justice partners have called on us to do. We'll begin with a brief check-in, introduce that week's actions and then get to work for an hour. Along the way, you'll be accompanied by good justice music, fellowship, and support if you need it.
And we invite your recommendations for Friday actions! Please email Lisa at lisa@uuforwardtogether.orgso we can mobilize our state network to support your action.
Join us every Friday at 11:00 through the end of June.
Thank You, Elizabeth Terry!
Elizabeth Terry, one of the original members of UU Forward Together's Board of Directors, is leaving the Board to focus on her continuing professional commitments.
Elizabeth is a member of the UU Congregation of Wilmington and works with the UUA's Stewardship Development Team.
All of us will miss her wisdom, her commitment and dedication, her collegiality, her smile, her colorful hats, and so much more. But she isn't disappearing and you'll probably see her around at HKonJ and wherever justice and love call us to show up and speak out.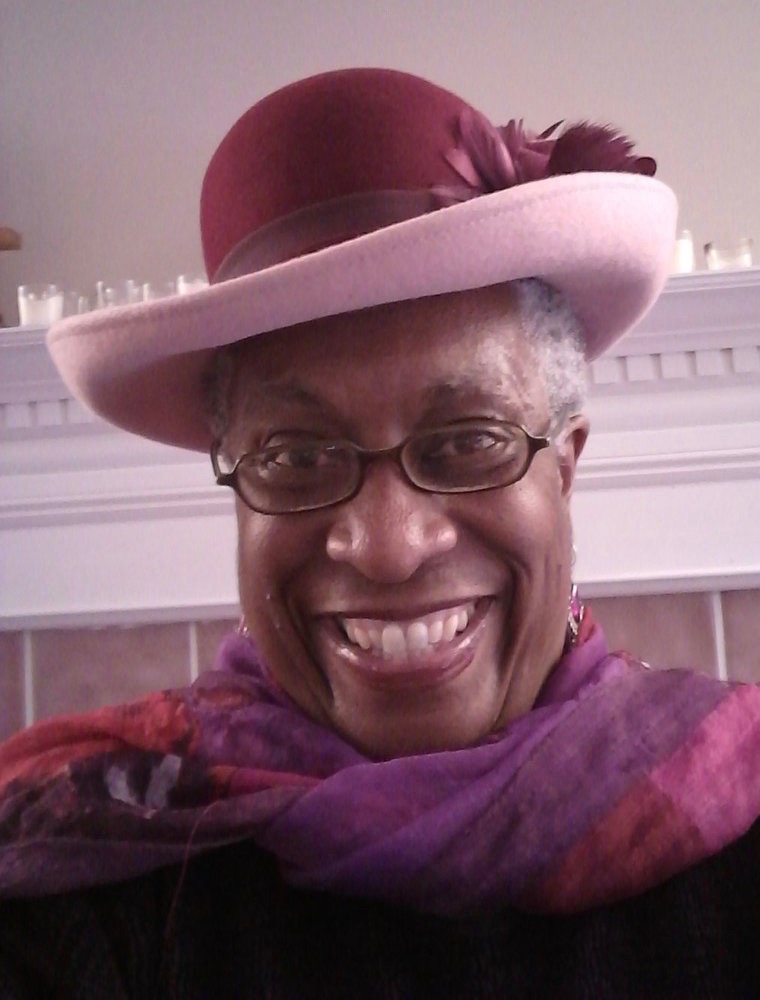 Ann Zimmerman Joins Forward Together Board
Please welcome Ann Zimmerman as the newest member of UU Forward Together's Board of Directors.
Ann is a member of the Unitarian Fellowship of Winston-Salem. She currently serves as Chair of the Fellowship's Social Action Council and the Multicultural Team. Ann has been a member of several Fellowship committees, and has been a member of the Strategic Plan Committee and the Search Committee. She was also a member of then SouthEast District's "Dream Team", responsible for working with the District Executive to enhance anti-racism and multiculturalism efforts in the District.
Originally from New Orleans, Ann enjoys music with a good beat and plays several instruments. She also enjoys reading, current events, and herculean attempts to control her small dog. Good food and strong coffee are staples of her existence, both of which can be elusive in North Carolina. Ann also enjoys reading and writing, but not arithmetic.
She is passionate about equity, acceptance, and tolerance, and Unitarian Universalism.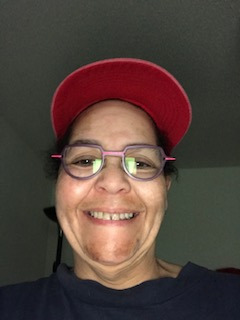 Justice Partners News & Events
Pledge Your COVID-19 Stimulus Check to Support Immigrants
If you are able to survive right now on your salary or on accumulated savings, please consider contributing all or part of your COVID-19 stimulus check to those in our community and our nation who are struggling to make it through this pandemic with very few resources and not enough support.
Right now, millions of undocumented families are struggling. After mass layoffs in hospitality, retail, and restaurant industries, undocumented families are urgently trying to meet their basic needs and scrambling to find money for rent, utilities, and medical bills. Millions more undocumented workers are continuing to sustain "essential" industries, threatened with layoffs if they stay home from work, forcing them to choose between an income or their family's safety.
Despite this struggle, the $2 trillion stimulus package — with the promise of a $1,200 direct cash transfer for adults with an income less than $75k last year — excludes financial support for millions of taxpaying undocumented workers and their families.
Join together to refuse to leave immigrant and undocumented community members out of our country's effort to provide relief for struggling families.
Click the button below to contribute all or part of your COVID-19 stimulus check to Siembra NC and other Latinx organizations that are providing support and financial assistance to immigrant communities that are affected by COVID-19.
---
Love Resists COVID-19 Immigration Justice Resources
Are you involved in immigrant justice solidarity organizing?
Love Resists offers you these Resources on COVID-19 from the Immigrant Justice Accompaniment Skill-Share Network.
A federal judge in Montana ruled on April 15th that the US Army Corps of Engineers violated the law when it approved Nationwide Permit 12, a key water crossing permit for the Keystone XL Pipeline.
The ruling could block construction through hundreds of water crossings along the Keystone XL pipeline route and many other pipelines nationwide.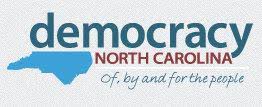 You Can Vote NC: On-Line Voter Registration Guide
CHECK OUT & SHARE YOU CAN VOTE'S NEW ONLINE VOTER REGISTRATION GUIDE!
Click here to view the guide and share youcanvote.org/getregistered with your communities!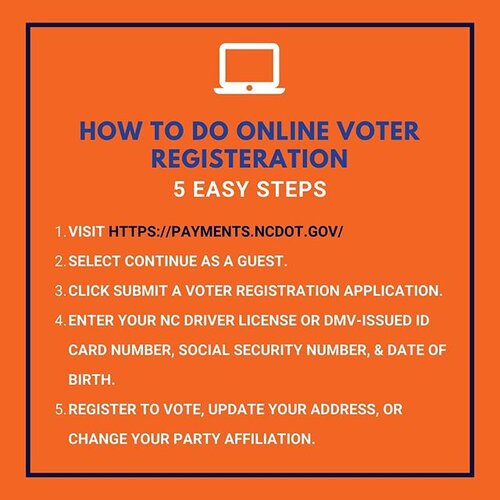 North Carolina Council of Churches
The NC Council of Churches' April 22, 2020 Raleigh Report "In Search of Voting's 'New Normal" calls on the General Assembly to protect voting rights during (and beyond) the COVID-19 emergency.
"This election is going to be unlike any other in living memory because of the health risks involved in close personal interactions. Unless untold numbers of eligible voters are to be deterred from exercising the precious right to help choose their government leaders, the state will have to significantly enhance options for voting that don't require showing up at the polls."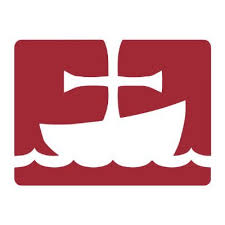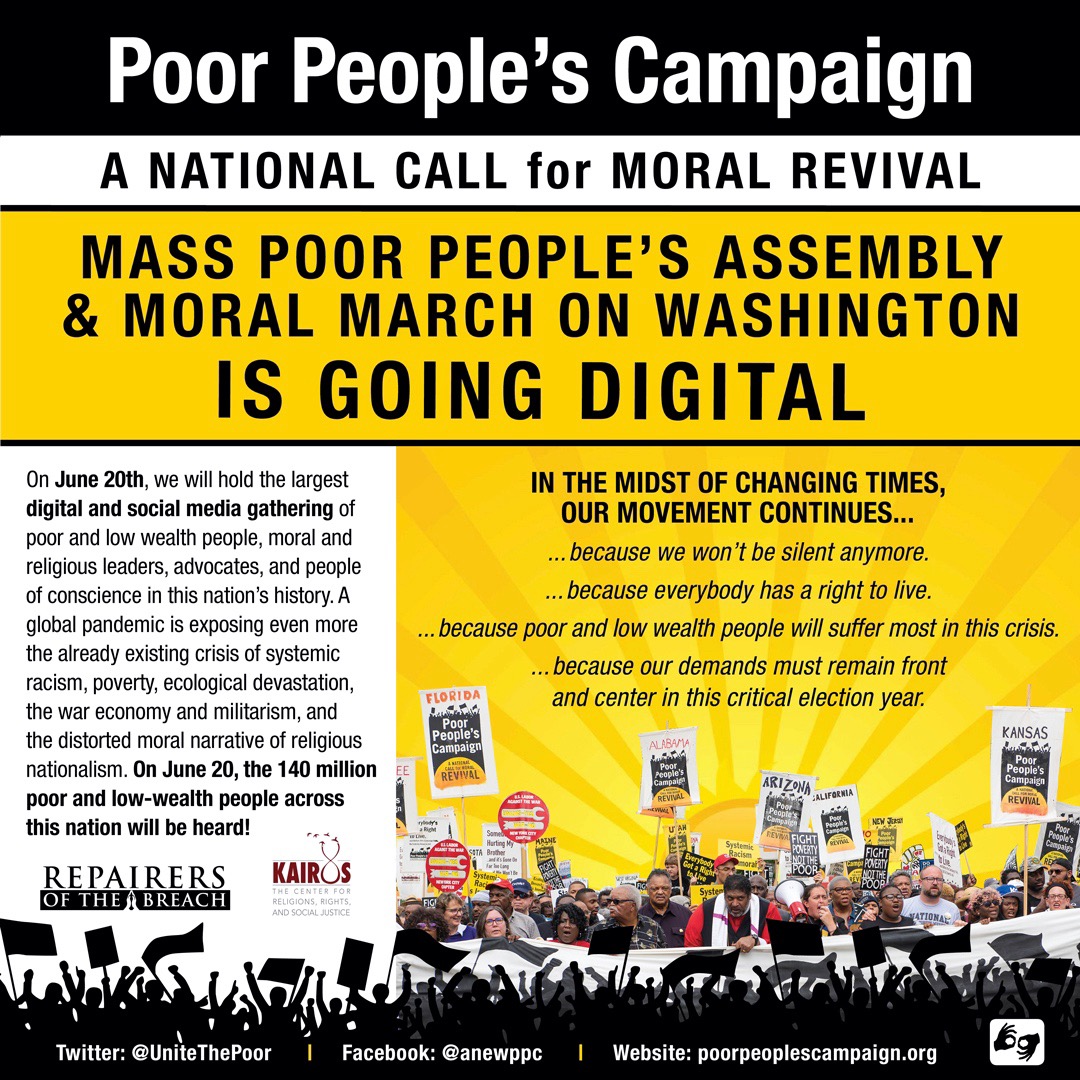 Congregations Making Justice
Please share your congregation's social justice news by adding UU Forward Together (news@uuforwardtogether.org) to your congregation's social justice mailing list or sending your news to
news@uuforwardtogether.org.
At least 14 of North Carolina's UU congregations are participating in UU Forward Together's UU the Vote in North Carolina campaign.
The UU PEACE Fellowship (Raleigh) and the UU Church of Greensboro's Justice Action Team joined NC WARN and dozens of other organizations to take out a full-age ad in the Raleigh News & Observer on April 19th calling on Gov. Cooper to declare a climate emergency and use his authority to stop Duke Energy's fracked gas expansion and the Atlantic Coast Pipeline.
Forward Together is the Unitarian Universalist Justice Ministry of North Carolina -
an independent, nonpartisan, progressive faith-based social justice advocacy organization that works with Unitarian Universalists, Unitarian Universalist congregations, and other progressive faith-based and secular social justice organizations to "give life the shape of justice" in North Carolina through education, organizing, mobilization, witness, protest, advocacy, grass-roots lobbying, and direct action.