Hold the Date!!! September 22 @ 7:00 pm
Join UUs from across the country on Tuesday, September 22nd @ 7:00 pm (EDT) for the national UU the Vote event "Gather the Spirit" and stay tuned for more information in upcoming announcements from UU Forward Together and UU the Vote.
September 2020
In This Issue
Justice Matters
These Days (Rev. Lynn Ungar)
Forward Together News & Events
UU the Vote in NC Update
NC Legislative Update
Spiritual Nourishment for Activists
Friday Action Hours
Justice Partners News & Events
Democracy NC: Poll Workers & Monitors
You Can Vote: On-Line Updates, Training, and Phone Banking
Side with Love: Taking a Collective Breath
NC Council of Churches: Democracy, Values & the 2020 Election
Moms Demand Action: Police Violence Is Gun Vioence
GreenFaith: Righteous Voter Campaign
UU College of Social Justice: Justice Workshops for UU Congregations
New Green Sanctuary Program Webinar
UU Ministry for Earth: Strengthen Local Climate Commitments
Congregations Making Justice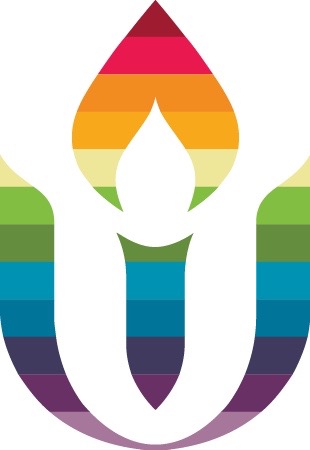 Tell Gov. Cooper to Reinstate the Moratorium on Evictions
Gov. Cooper recently announced that $175 million in federal COVID funding would be allocated to provide financial assistance to help families impacted by the COVID-19 pandemic pay their rent and utilities and avoid homelessness.
That's welcome news. But it's not enough!
Earlier this year, Gov. Cooper issued an executive order suspending legal proceedings to evict families who couldn't pay their rent because of the pandemic.
But that order expired more than two months ago and, despite the Governor's allocation of federal funding to provide rental assistance coupled with the failure of Congress to extend increased unemployment benefits and provide additional assistance to cushion the economic impact of the pandemic, thousands of North Carolina families will be facing eviction and homelessness through no fault of their own today, tomorrow, and in the coming weeks and months.
Perhaps those of us who are fortunate enough to have safe and affordable housing can express our gratitude tangibly by calling (919-814-2000) or emailing Gov. Cooper to urge the Governor to reinstate his moratorium on evictions and work with the General Assembly to provide additional financial assistance to families that have been, and will continue to be, impacted by COVID-19.
These Days
Anyone who tells you not to be afraid
should have their head examined.
Cities are burning, hillsides are burning,
and the dumpster fire of our common life
is out of control. I wish I could tell you
when it was going to get better.
I wish I could promise that better
was anywhere down this road.
I miss dancing, bodies in something
between conversation and flight.
I miss singing, the way we trusted
the air that moved between us. I miss
the casual assumption that everything
would be all right in the morning.
These days I am trying to be buoyed
by the smallest things—
a ripe tomato, a smattering of rain.
These days I am trying to remember
that songs of lamentation
are still songs.
Rev. Lynn Ungar
Forward Together News & Events
UU the Vote in NC Updates
So far this year, over 500 UUs across 16 congregations have been engaged in non-partisan voting rights actions in North Carolina. We have done voter education work, advocated for safe and fair elections, phone banked, and written over 25,000 postcards – many to NC voters who have been purged from the voter rolls.
To help finance the postcard campaign, our NC congregations have secured a total of $6,000 in UU the Vote mini-grants through the UU Funding Program. Most recently, grants were secured by the Eno River UU Fellowship and the UU Fellowship of New Bern.
With 62 days before the election, there are still many ways to take action.
Calling all bi-lingual English and Spanish speakers! Our partner organization Mijente is looking for volunteers for their weekly Saturday phone bank to Latinx voters in North Carolina. If you are interested in getting involved, please contact Lisa Garcia-Sampson at lisa@uuforwardtogether.org
Join UUs from across the country in phone banking NC voters in partnership with the North Carolina NAACP and Reclaim Our Vote. The phone bank will occur every Thursday from 6:00 - 8:00pm ET and will be hosted by the UU Justice Ministry of North Carolina. Click the button below to register.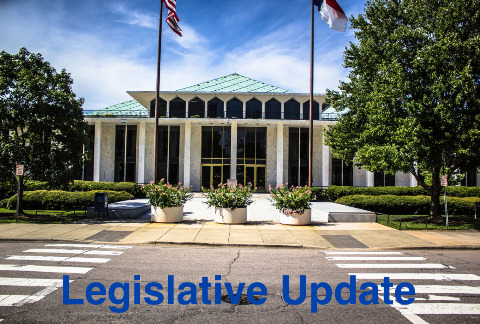 Get ready!!! They're coming back to town!!!
North Carolina's General Assembly will be reconvening its 2020 legislative session in Raleigh on September 2nd.
With elections looming on the horizon, no one knows how long the General Assembly will be in session or what state lawmakers may or may not do with respect to federal COVID-19 funding, attempting to override vetoed bills, or other issues regarding electoral justice, economic justice, gun violence, and racial justice.
So it's important to keep our eyes and ears open, stay informed, and exercise our constitutional right "to instruct [our elected] representatives, and to apply to the General Assembly for redress of grievances."
One way to do that is to visit the General Assembly's website (www.ncleg.gov) every morning to see what bills have been introduced, what bills are being considered by legislative committees, and which bills are coming up for a vote in the House or Senate.
And these final months before the upcoming election would be a great time to call or email your state Senator and Representative to urge them to end racial and political gerrymandering forever by enacting S 673 to create an independent redistricting commission that would emphasize public input and transparency and take away the incentive to rig electoral maps regardless of who's in power.
Spiritual Nourishment for Justice Activists (Sept. 6 @ 4:00 pm)
Join Forward Together this Sunday, September 6th at 4:00 for our monthly Spiritual Nourishment zoom call. This is an opportunity every first Sunday of the month to care for our spirits and reflect on our justice work through the lens of faith and our spiritual journeys.
UU Forward Together Friday "Action Hours"
Friday Action Hours are now become a permanent fixture of UU Forward Together's work to give life the shape of justice through witness, advocacy, and action. Social justice activists are encouraged to join us this (and every!) Friday at 11:00.
Justice Partners News & Events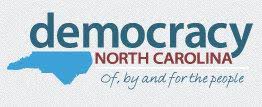 Wanted: Poll Workers and Monitors
Democracy North Carolina is kicking off its #WEVOTE month of action — full of the latest information, resources, and ways to take action to support voting early — beginning TODAY, Sept. 1, with National Poll Worker Recruitment Day.
Many North Carolina counties are facing poll worker shortages for the 2020 General Election.
That's where we come in: our democracy depends on safe and secure in-person voting options.
Here are two important ways to help:
Poll workers work inside the polls or curbside. Sign up to work in your county: demnc.co/democracyhero
✓ paid work
✓ flexible schedule
✓ help your county vote

Election Protection poll monitors work outside the polls or from a safe distance. Sign up for a training: demnc.co/voteprotector
✓ nonpartisan volunteer
✓ shifts available during the first and last days of Early Voting and Election Day (Nov. 3)
✓ troubleshoot voting problems and report issues
With the 17-day in-person Early Voting period beginning Oct. 15 through Oct. 31, there's no time like the present to support voting where you live
You Can Vote:
On-Line Updates, Training, and Phone Banking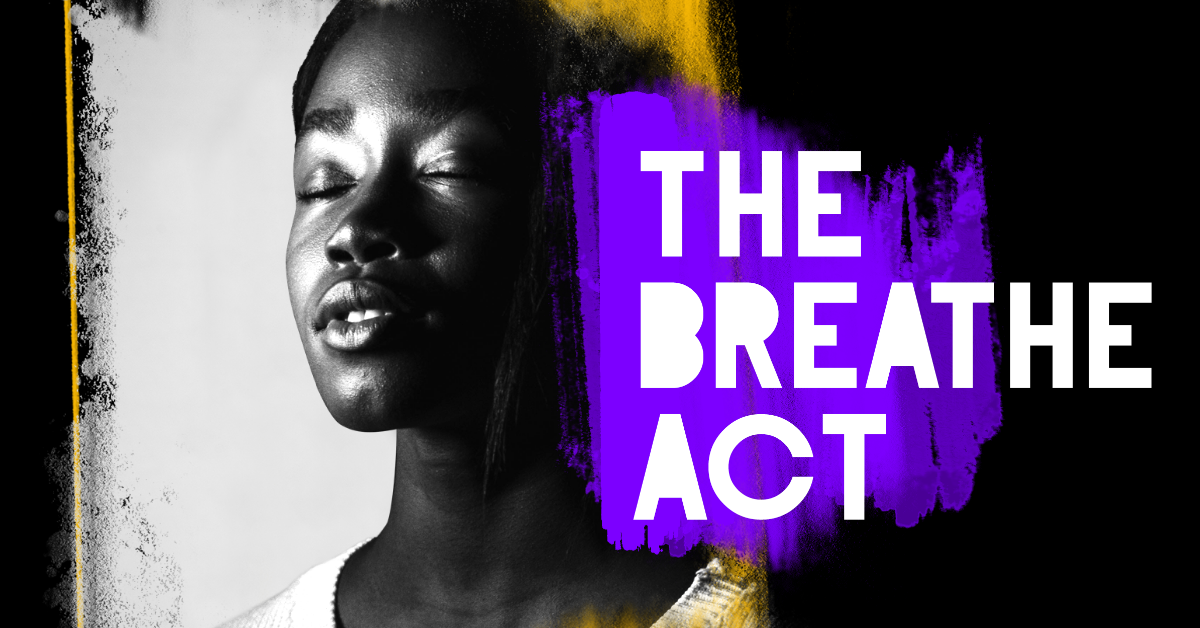 Taking A Collective Breath Webinar Series
Side With Love and UUSC are offering an exciting new webinar series to deepen our collective activism and participation in the Movement for Black Lives.
Taking A Collective Breath: Deepening our alignment with the Movement for Black Lives is a five-session series built around the elements of the BREATHE Act. The webinars explore the components of the BREATHE Act and utilize its structure as a way to focus our energies to effectively support ongoing racial justice work.
Come learn and build with local and national partners who are shaping conditions to make liberation possible. This is an invitation to locate yourself in this moment as well, we each have a role to play.

Learn more about this webinar series here. Register for this webinar series here.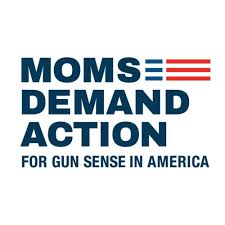 Police Violence is Gun Violence
The tragedies and injustices we saw in Kenosha last week are symptoms of two diseases plaguing America – a toxic gun culture combined with systemic racism and white supremacy.
Let's be clear: police violence is gun violence. Last week, there was yet another tragic example of such violence in Kenosha, Wisconsin when police shot Jacob Blake, a Black resident of Kenosha, in the back seven times, leaving him paralyzed.
State lawmakers in Wisconsin recently returned for a special session that was called to address police violence, but the Republican leadership adjourned the session without taking any action. Republican lawmakers both in Wisconsin and around the country have made it clear that they have no intention to take immediate action to end police violence.
Too often throughout our country's history, we've seen instances in which law enforcement has failed, oppressed, and killed Black people. Every year, police shoot and kill more than 1,000 people in America, and Black Americans are nearly 3 times more likely to be shot and killed by police than white Americans.
We are long overdue for changes to our laws that will ensure justice for victims of gun violence and prevent these shootings to begin with.
Here are three things that you can do right now:
We know that to create lasting change we must defeat racism, gun violence, and white supremacy with better laws and better leaders.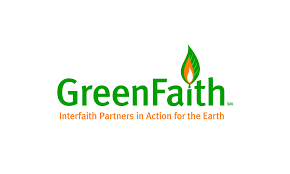 Righteous Voter Campaign
From the women's suffrage movement to the ongoing fight for civil rights, people of faith have fought - sometimes risking their lives - to win and protect the right to vote.
GreenFaith's Righteous Voter Campaign invites UUs to join its a network of people of faith across the country to serve as "moral observers" documenting instances of voter suppression and intimidation.
Please join the Righteous Voter Campaign by signing the Righteous Voter Pledge and calling into GreenFaith's campaign kickoff call on September 2nd to learn more about how you can get trained and get others involved.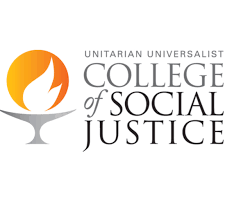 On-Line Justice Workshops for UU Congregations
The UU College of Social Justice offers three different justice workshops (Faith In Action, Speaking Justice in the Language of our Faith, and Saying Yes and Saying No) for UU congregations wanting to deepen their capacity for effective, grounded activism.
All have been adapted to an online format, and in many cases, supplemental coaching can be offered. Find out more and schedule a workshop here.
New Green Sanctuary Program Webinar
Join this webinar hosted by the UUA Green Sanctuary Program @ 7:00 pm (EDT), September 15th to learn about the new Green Sanctuary Program design and simplified accreditation process --- a presentation by the Rev. Karen Brammer (Green Sanctuary Program Manager) will be followed by ample time for Q&A and networking.

The new 2020 edition of the UUA Green Sanctuary Program offers a path of congregational transformation. It begins with spiritually grounded reflection and moves the whole congregation through a continuous spiral of awareness and commitment, resulting in a congregational life robust with courageous, ongoing climate action.
The climate crisis calls us to balance urgency with open minds and hearts to learn and collaborate with communities most impacted. The result will be a difficult but creative and soulful transition to a thriving world with opportunity, survivability and justice for all, now and for future generations.
Sign up for the webinar to learn more.

Join the Campaign to Strengthen Local Climate Commitments (SLCC) Across the USA
There are 800+ Unitarian Universalist congregations in communities where an official climate commitment has been made by local elected leadership!

SIGN UP and join the SLCC Monthly National Collaboration Calls, every first-Wednesday at 8:00 pm EDT.

TAKE ACTION - 198 Mayors recently released a letter calling on Congress to take bold action for climate, racial and health justice. Send an email to thank your mayor for their leadership, or join the campaign and get your mayor on board.

LEARN MORE - Find out what your community has committed to by searching for your state and county in the resource (spreadsheet) titled "3 SLCC TOOL Locations Sortable for Climate Commitments" on CreateClimateJustice.net (do a word search for "3 SLCC TOOL" in the left menu bar).

For questions or more information, reach out to Doris Marlin, doris@uumfe.org.
Congregations Making Justice
Please share your congregation's social justice news by adding UU Forward Together (news@uuforwardtogether.org) to your congregation's social justice mailing list or sending your news to
news@uuforwardtogether.org.
The UU Fellowship of Winston-Salem's Legislative Advocacy Group is working with the Winston Salem Ministers Conference in collaboration with black leadership on two projects: providing absentee ballot request forms to people in the Detention Center and to those in nursing homes, and 2) sending a "Remember to Vote" postcard to infrequent voters in coordination with Democracy NC.
The Eno River UU Fellowship of Durham recently installed solar panels on ERUUF's CARE Building that will provide almost 40% of typical power usage on campus. Read the full story here. Members of ERUUF are also gathering on Garrett Road every Saturday from 5:00 - 5:30 pm to stand up for "Black Lives Matter," "equality under the law," and other messages of encouragement and justice.
Forward Together is the Unitarian Universalist Justice Ministry of North Carolina -
an independent, nonpartisan, progressive faith-based social justice advocacy organization that works with Unitarian Universalists, Unitarian Universalist congregations, and other progressive faith-based and secular social justice organizations to "give life the shape of justice" in North Carolina through education, organizing, mobilization, witness, protest, advocacy, grass-roots lobbying, and direct action.